Poppy Scarf
Bespoke Scarves
Shop Now

Bespoke Necklace
Garden Collection
Shop Now
Free Delivery UK
Free Delivery on All UK Order or International Order Above £200
 Support 24/7
Contact Us 24 hours a Day via email
Personalisation
Minimum 2 or 3 weeks
100% Secure Payment
We ensure secure payment with Stripe
Our Products
Add our products to weekly lineup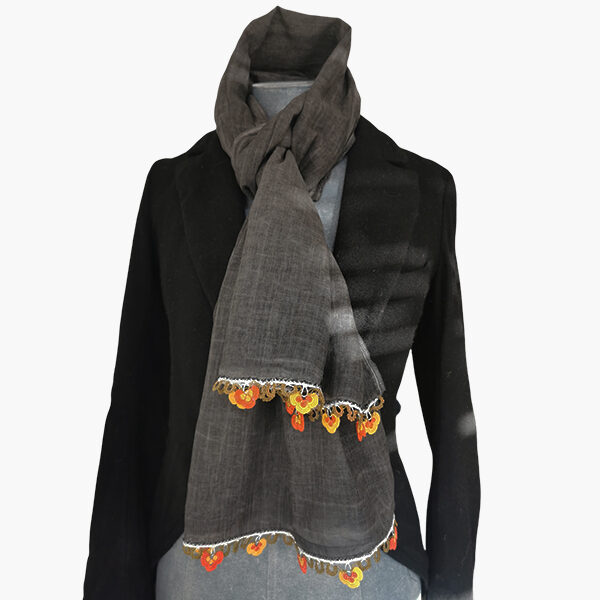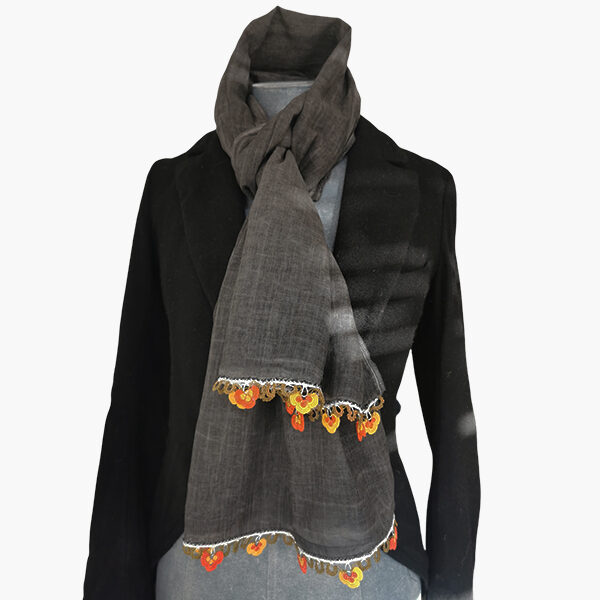 100% cotton scarf is made with oya technique, oya's material is silk and viscose mixed thread. It is a great product for any occasion and season. You can upgrade and downgrade it is depending on how you style it.
It is lightweight and has a nice feeling on your skin.
Size: 140×41 cm
It is machine or hand-wash with warm temperature and doesn't fade the colour
Please, feel free to ask any questions about my items.
Sale!
Blue crochet necklace / headband
Sale!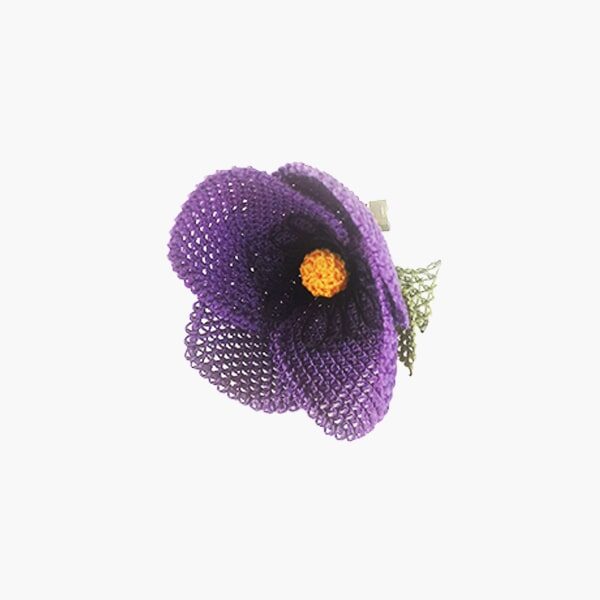 needle lace bespoke brooch. This is an ancient Ottoman art craft technique. It is made of fine silk thread. It is made with hundreds of stitches&knots by using a tiny sewing needle.
Washable and do not fade.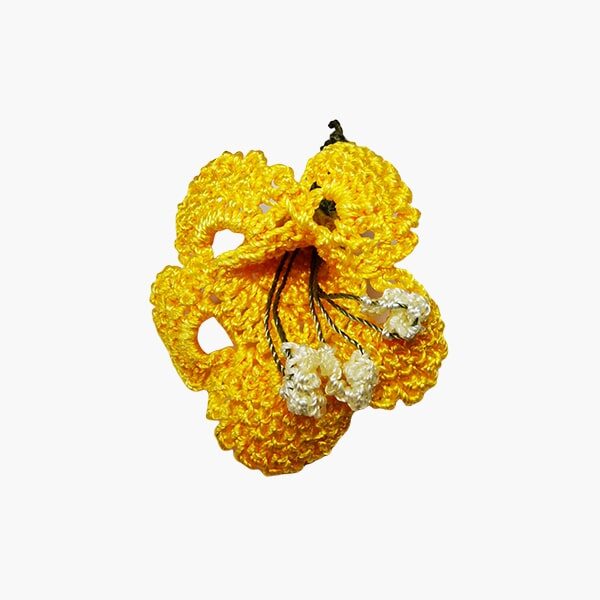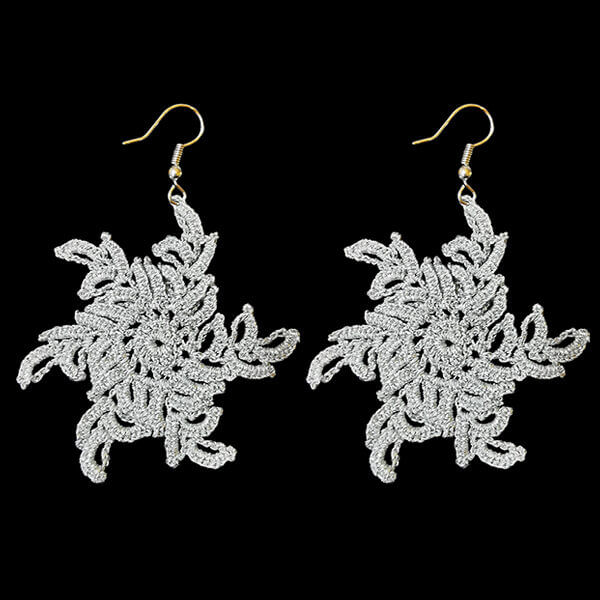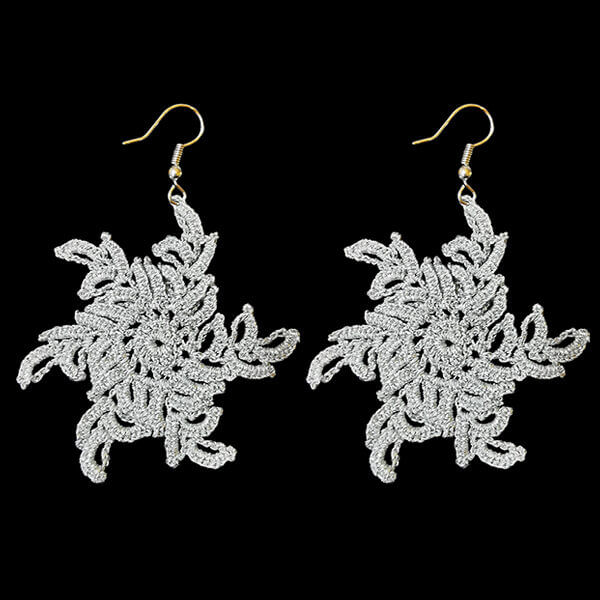 Handmade snowflake earrings.
Sparkly silk thread crochet snowflake earrings.
These are from the Christmas shimmer and shine collection. They are washable and do not change their shape so you can use them every Christmas and any occasion.
MeliDeFlower
Crochet with mixed technique 3D earrings. They are from my Mediterranean spring-inspired collection.
3.5 cm long with the hook. The hooks can be changed with hypoallergenic hooks.
They come with its organza bag to store them.
Washable and don't fade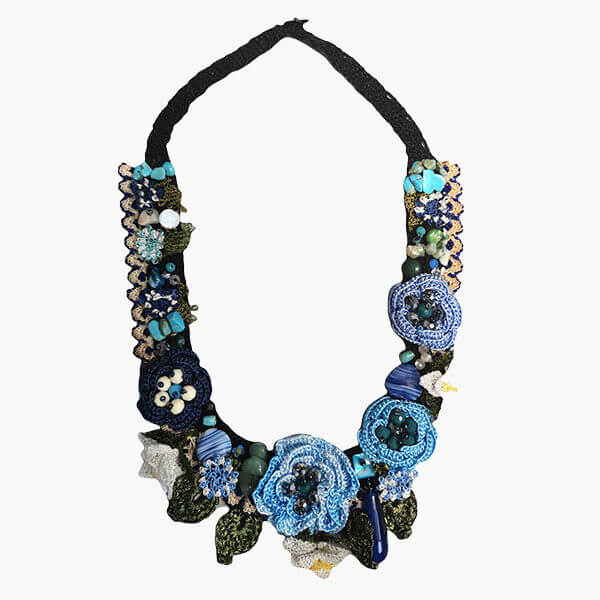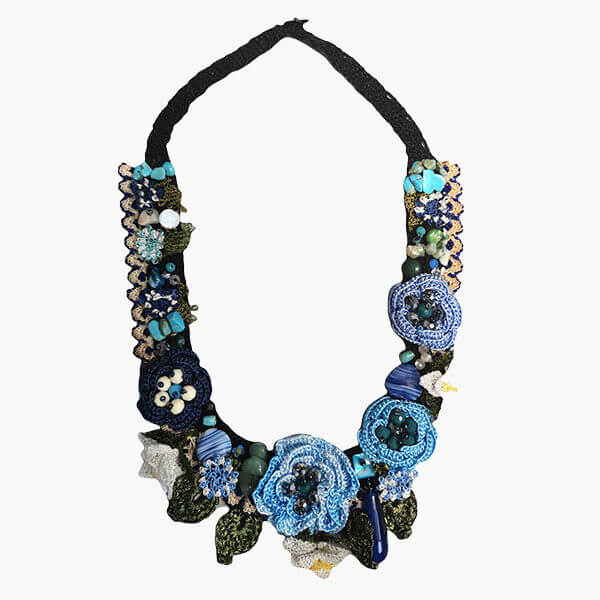 Sale!
Satin headband decorated with rhinestone by sewing them on. You can always add this fabulous piece on your every day  and evening outfit to upgrade them.
The headband has a fashion design which provides a modern and sophisticated silhouette to look your look.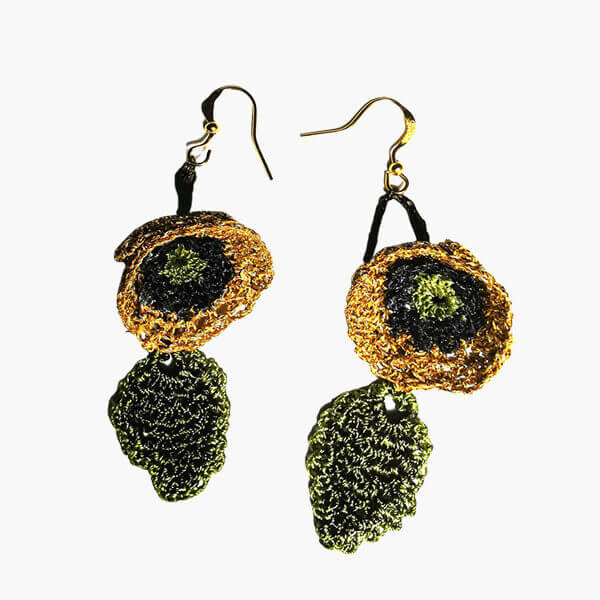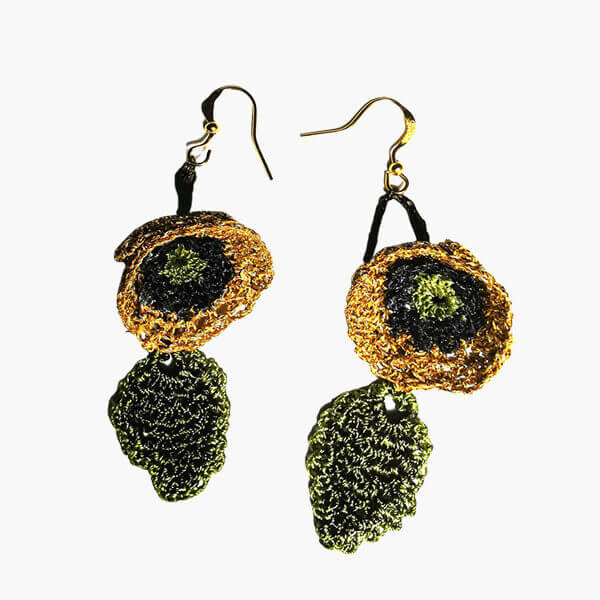 Crocheted silk tread Poppy Earrings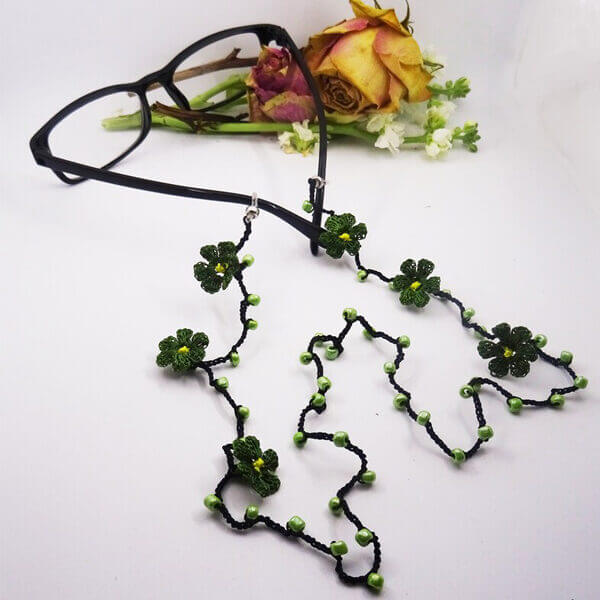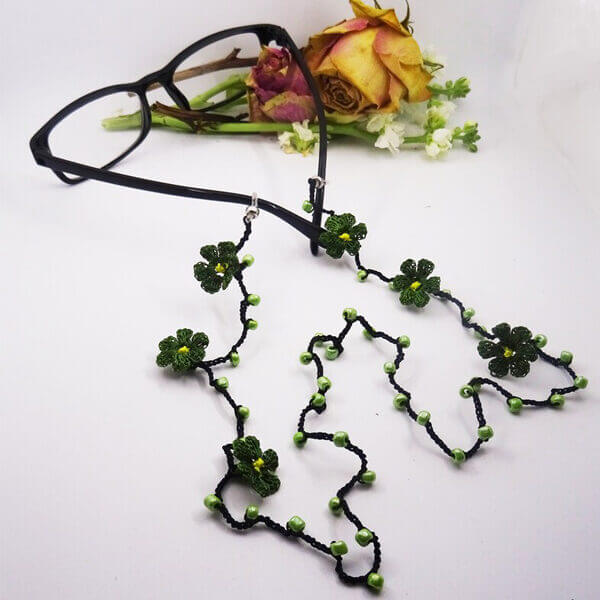 Handmade
Dispatches from a small business in
United Kingdom
Materials: beads, silk thread, viscose thread, Crochet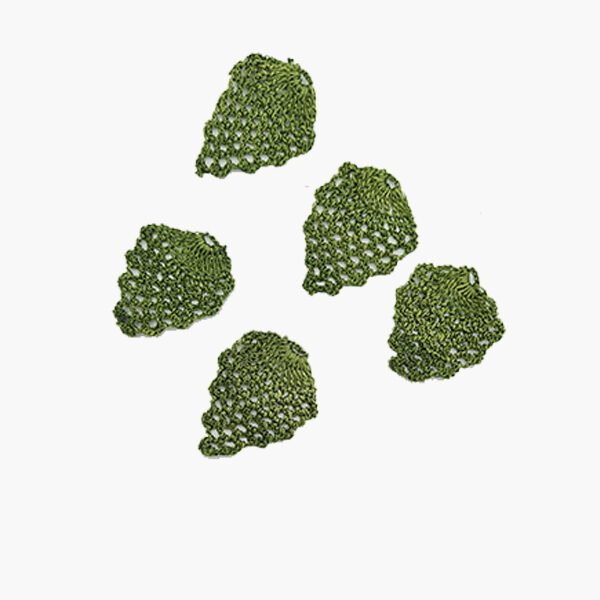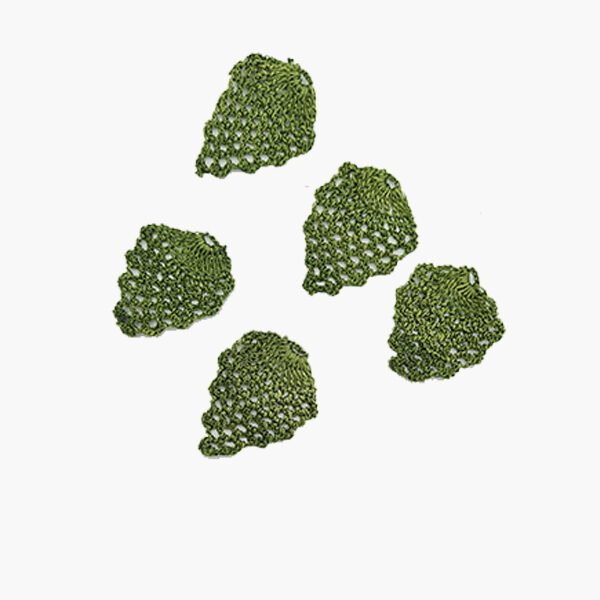 Silk thread crochet leaves. They can be used as embellishment on your clothes.
Size: 3×2,5
From Our Blog
There are latest blog posts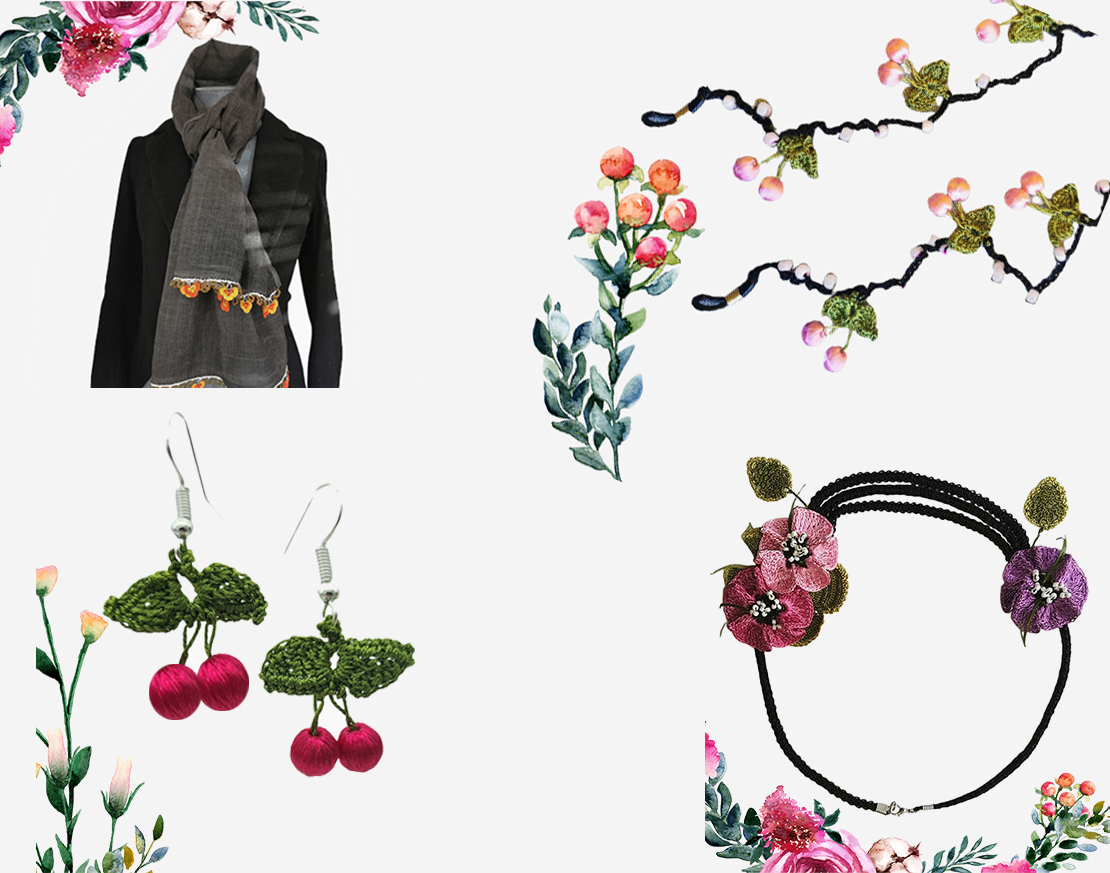 MeliDesign
Meli Design Blog.
Meli Design
Read More