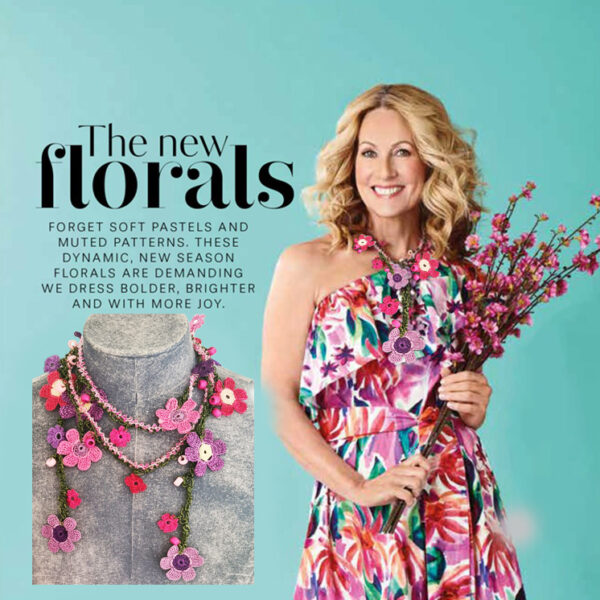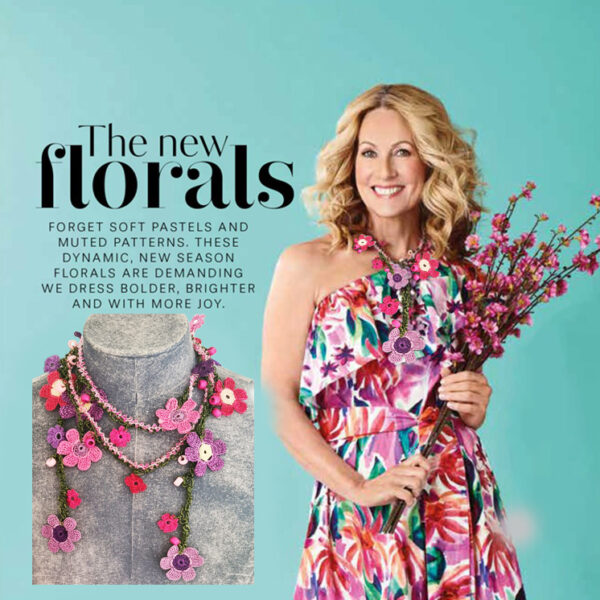 Belt / Necklace
This bespoke necklace is made of silk and viscose mixed thread with a crochet hook. It's completely handmade. it can be used comfortably in four seasons. It can be use as a belt and necklace. You can wrap around your neck and make it short necklace or you can just wrap like a scarf. 
It will look exactly like the picture. You can lift up your basic outfit or it would be the perfect gift for your loved ones. 
It is washable (hand wash only) and do not fade.
56 cm long and the largest flower is 4,5 – 5 cm