Crochet with mixed technique 3D earrings. They are from my Mediterranean spring-inspired collection.
3.5 cm long with the hook. The hooks can be changed with hypoallergenic hooks.
They come with its organza bag to store them.
Washable and don't fade
Crochet floral handbag. Washable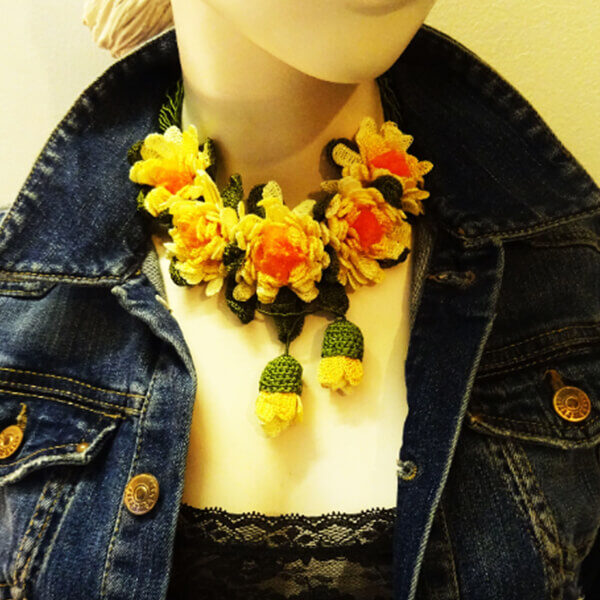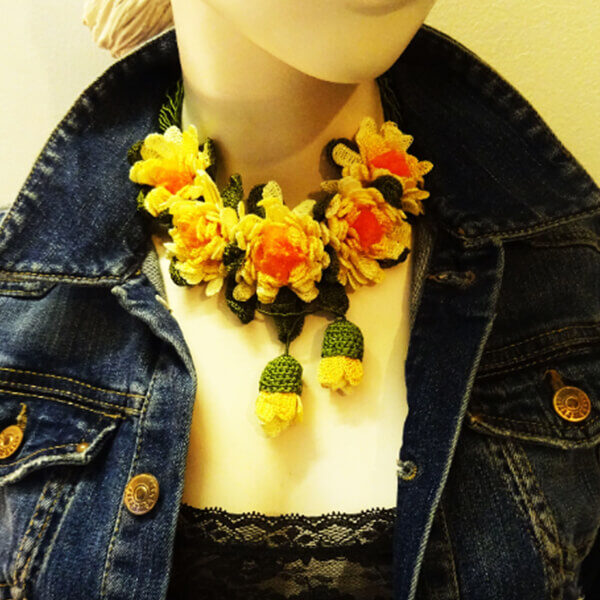 Experimental necklace in my original style,-series, Inspired by wild flower field.
It is lightweight and has a nice feeling on your skin.
Dry clean only