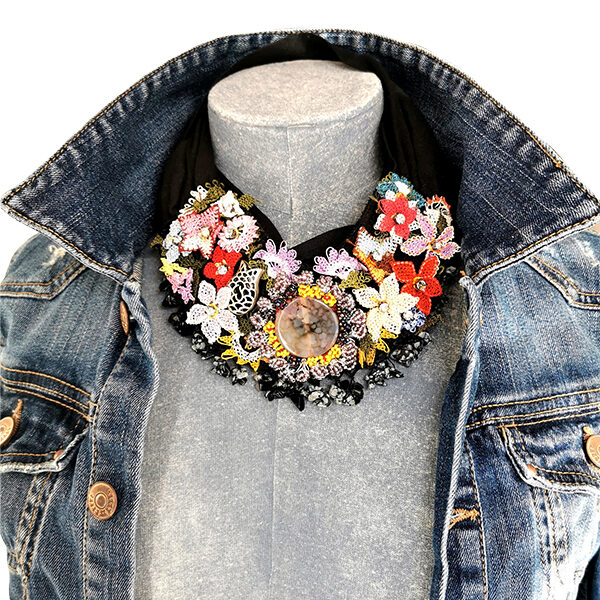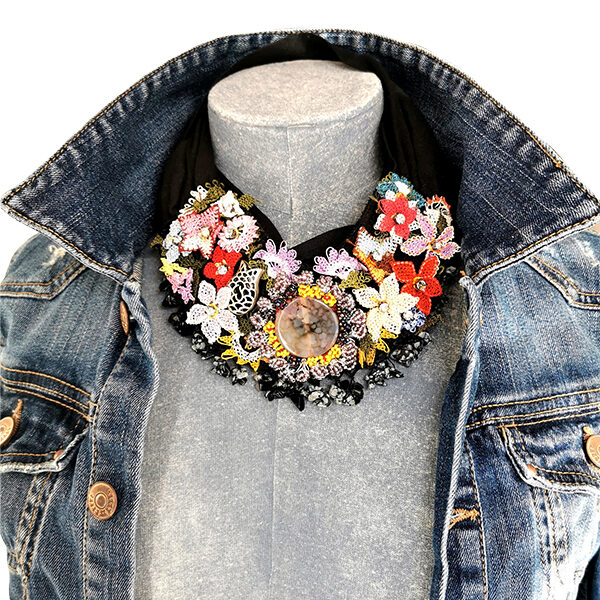 Needle lace 100% cotton necklace. This bespoke necklace is taken a minimum 3 of weeks to finish it. That is decorated with an ancient Turkish art craft technique called needle lace oya. You can hardly see it anyone can make this technique anymore. There is no starching with the flowers.
Size:
Floral part: 7.5×16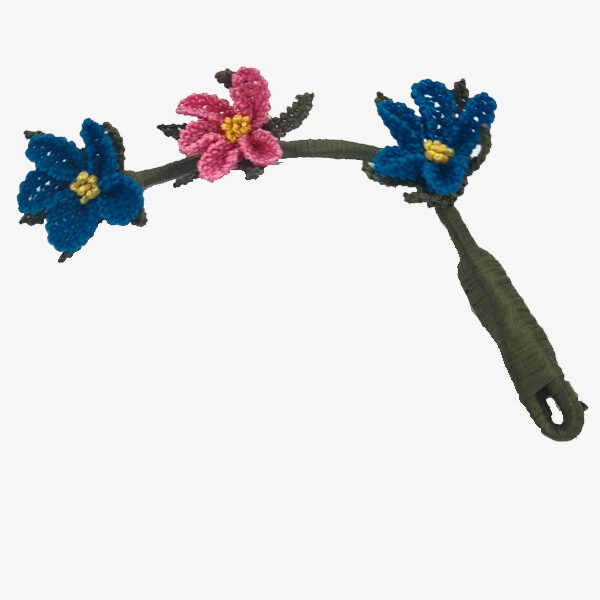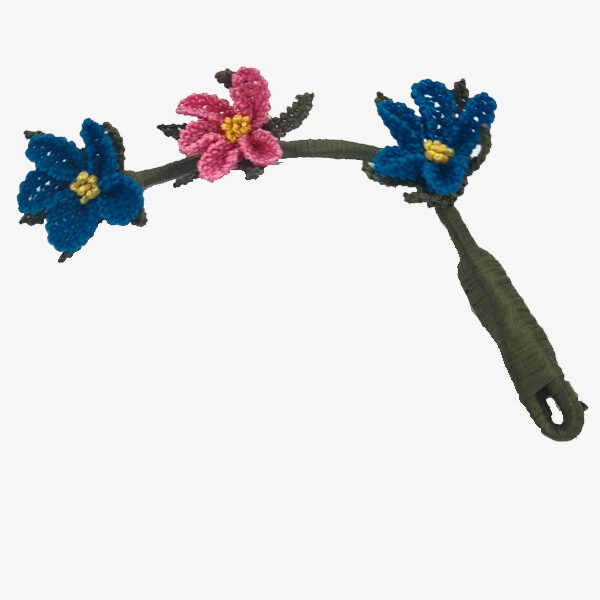 This brooch is made with silk thread, Ottoman technique knotted needle lace. This romantic unique brooch is from my spring-inspired collection.
Sale!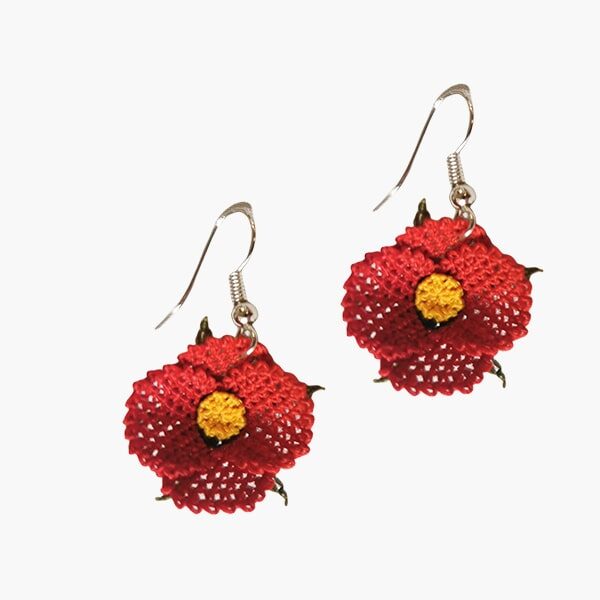 Needle Lace exceptionally stunning handmade, limited-edition poppy earrings are made with silk thread and needle lace technique.
4 – 4,4 cm long