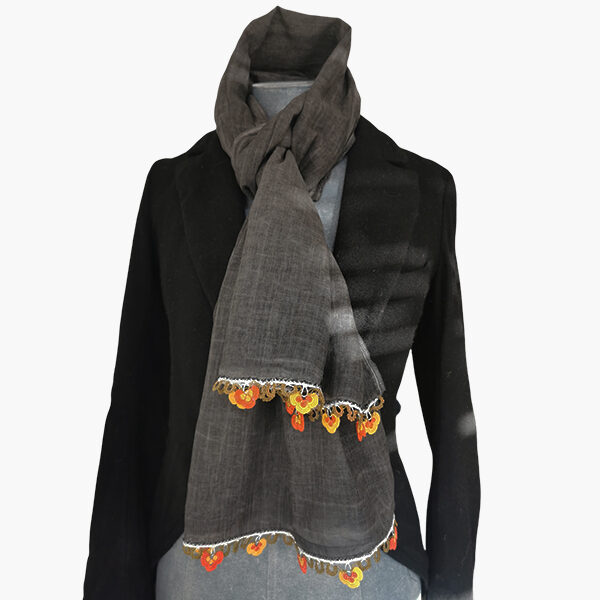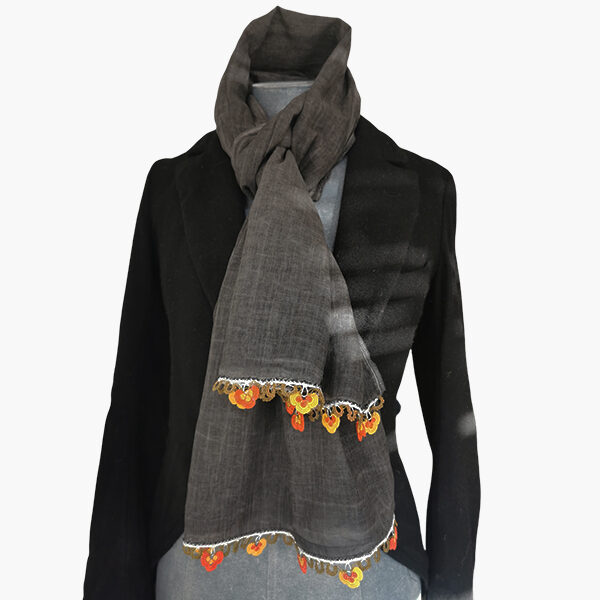 100% cotton scarf is made with oya technique, oya's material is silk and viscose mixed thread. It is a great product for any occasion and season. You can upgrade and downgrade it is depending on how you style it.
It is lightweight and has a nice feeling on your skin.
Size: 140×41 cm
It is machine or hand-wash with warm temperature and doesn't fade the colour
Please, feel free to ask any questions about my items.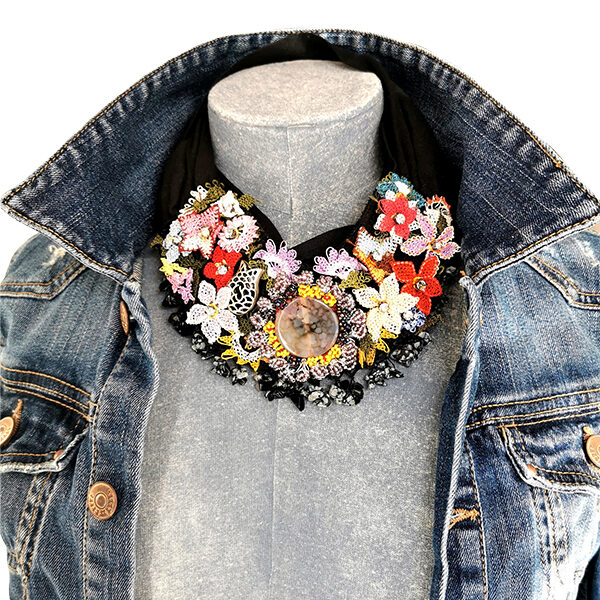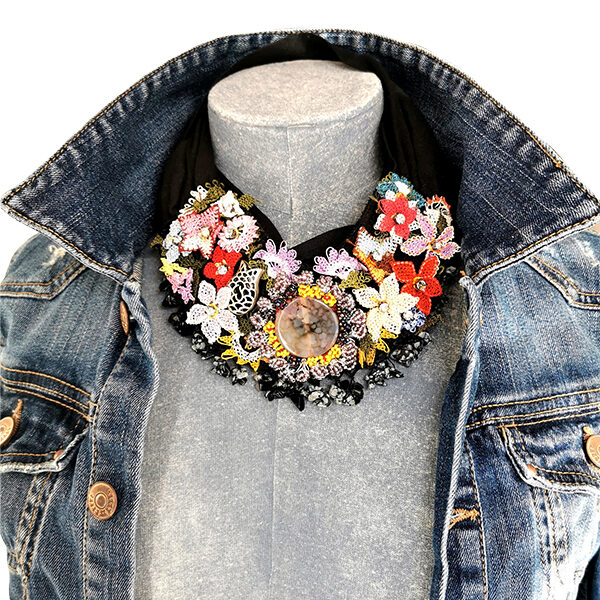 Needle lace 100% cotton necklace. This bespoke necklace is taken a minimum 3 of weeks to finish it. That is decorated with an ancient Turkish art craft technique called needle lace oya. You can hardly see it anyone can make this technique anymore. There is no starching with the flowers.
Size:
Floral part: 7.5×16